The most complete Italian trade fair for Ho.Re.Ca.

From 6th to 9th February 2023, at the Riva del Garda Exhibition Centre, the leading trade fair for the world of hospitality and catering will be back with its 47th edition.
The 'place to be' for professionals, Hospitality is aimed at a business audience - people who visit the Hospitality Showroom to broaden their network of suppliers and partners, find new solutions for their business and stay up-to-date thanks to the Academy.

The numbers of the 2020 edition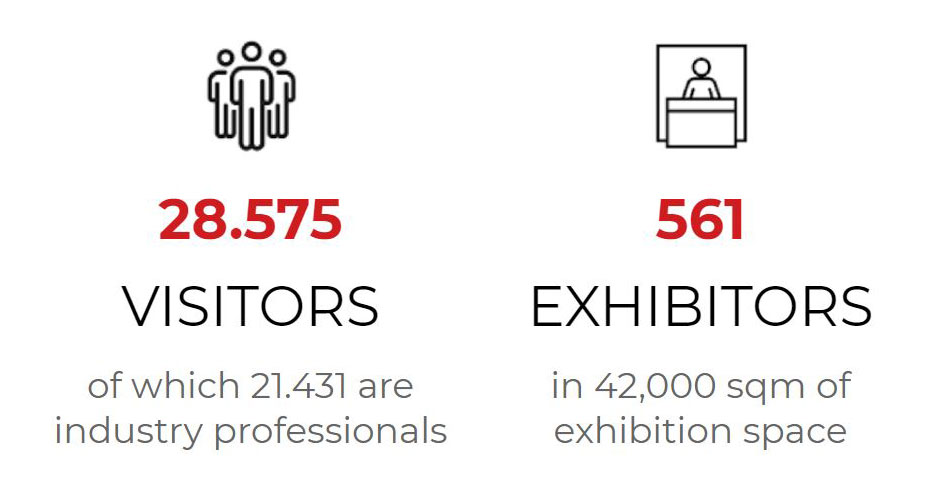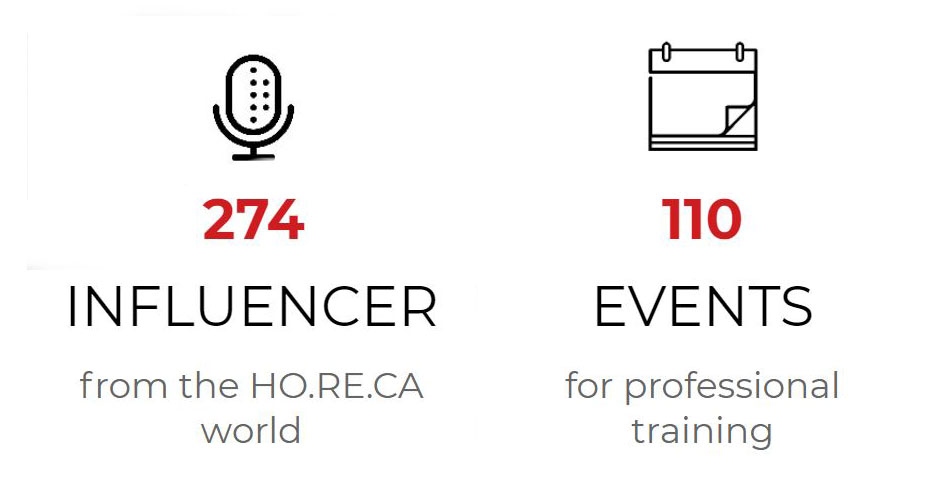 The skills acquired in over forty years of history, and the natural vocation for the themes of Hospitality and Professional Catering in the area in which it takes place (Garda Trentino has over 3 million visitors every year), make Hospitality the creative laboratory of this sector on a national scale.
Sponsoredby Federalberghiand Federturismo, Hospitality is now the only fair in Italy that represents the HO.RE.CA world in its entirety and its whole exhibition offeris enclosed in four thematic areas:


Three events within the event designed to highlight trends in the beverage sector: craft beer, mixology and wine tourism.
Solobirra, RPM-Riva Pianeta Mixology and Winescape
combine exhibition, tastings, networking and educational meetings.
Training dedicated to hospitality and catering professionals is at the heart of the Hospitality Academy, a series of initiatives designed to provide exhibitors and visitors with specific know-how, and to encourage the creation of new networks of contacts with other companies in the sector, as well as with suppliers, consultants and operators.

What people say about us
"Hospitality was born in Lake Garda and for us, this is the driving force. Lake Garda is a very rich area, boasts a strong attraction and holds an important tourist value with a high density of offer in terms of reception and we are 70% about contract. This brings us a great deal closer to our target market. There is a cluster of companies and hoteliers that bring us here, close to our re-sellers, to push our business forwards in this area. We are very pleased with oUr presence here – it is a trade fair that is evolving and we are pleased to be here and be part of it."
"We have to be here at the Riva del Garda exhibition because it is the most focused fair in terms of number of exhibitors and turnout for the Ho.Re.Ca. sector. We produce fresh pasta for catering and we're very happy with the exhibition. We've always participated."
"Our company relies heavily on the fair, in recent years we have always been present. The turnout from hoteliers is great and they are always looking for new stands and products."
"This is the first year that we have taken part, although we have known about the fair for some time. But precisely because of the aspects it offers, which are no longer just local but national, it is a fair that is becoming increasingly important. At an event of this caliber, a company like LG, which has a division dedicated to Hospitality, absolutely cannot afford to miss it."
"As a first experience I can certainly say that it is positive. We have received numerous requests from hoteliers, restaurants and lots of farm-stay locations, […]. I expected to find a more local audience, but in actual fact, visitors came from all over Italy."
"The Riva del Garda Hospitality trade fair is an un-missable moment in the overall panorama of national exhibitions with lots of ideas, suggestions and ways of improving your hotel's performance."